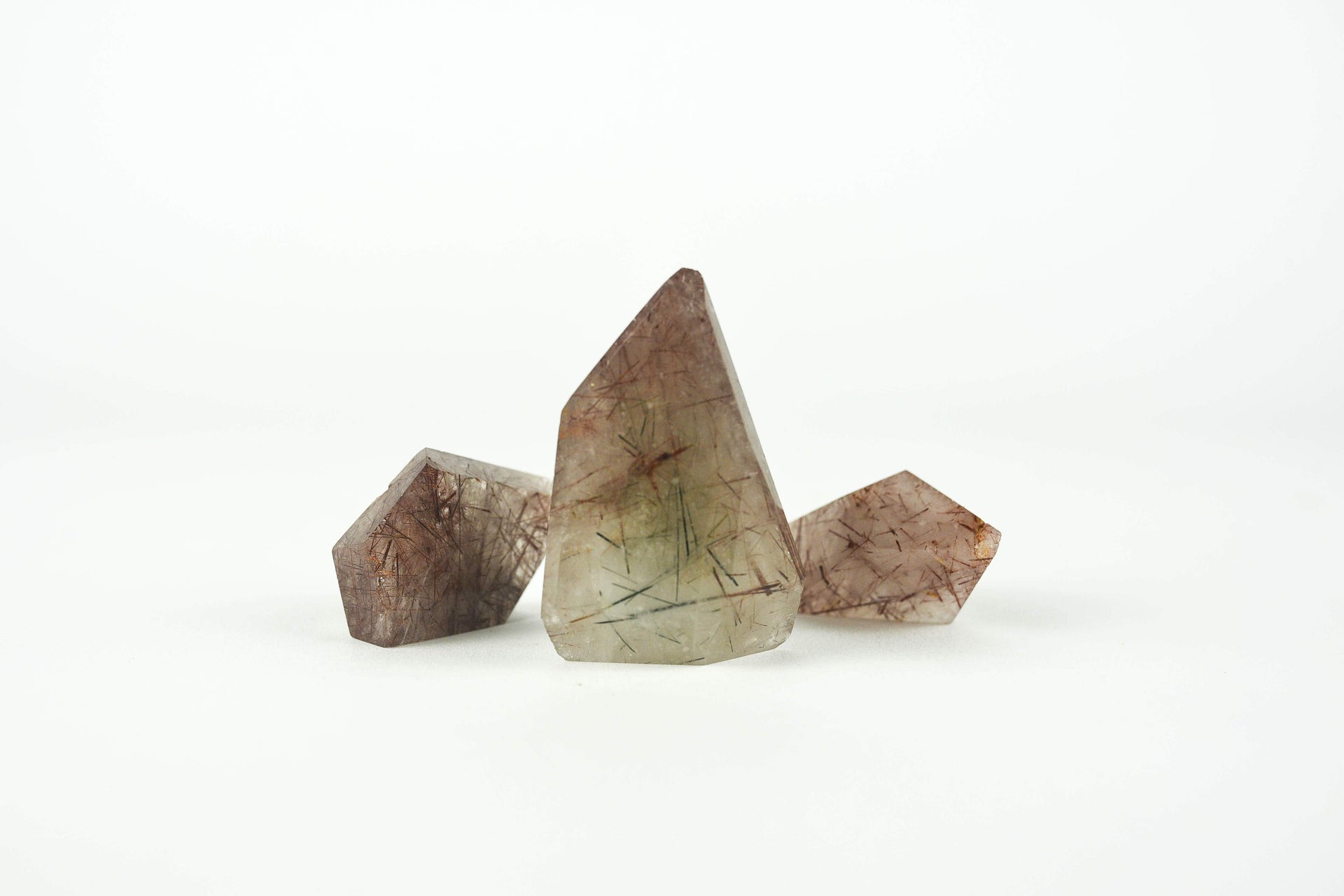 About Vie Gems and Sculptures
We are a small business passionate about high quality gemstones and crystals and where they come from.  The source matters. We currently source all of our product from Madagascar and strive to create fair working relations with our vendors in Antananarivo and surrounding areas. Each visit to Madagascar allows us to personally speak with vendors, learn, discover and further build our relationships. We hand pick with great attention the stones we bring to you!  
Our company is real and so are our obstacles. Tananarivo and surrounding areas experience very rainy months and a cyclone season.  We wait out the storm and take in orders knowing the gem for you is worth the suspenseful wait.
Tumblers, jewelry, healing crystals, collection pieces, sculptures and home/office decor.  We have it, you decide how to flaunt it.
Reviews from customers
Ruben G

I put this sphere on the shelf above my bed. The blue calcite has properties of calming and soothing. I find that having this in the bedroom provides a shift in energy to create a more relaxed environment.
Christine

VIE Gems has been an excellent source for semi-precious stones and crystals. I have purchased necklaces, stones and sculptures from here over the last two years for myself and as gifts and they have been a huge hit! Yasmine is accommodating to your budget and needs. She's super helpful, kind and goes above and beyond for her customers. I highly recommend buying from here. The quality and look of the products is amazing and you know exactly what you're getting and where it is sourced from. Love VIE GEMS! 
Colleen K

I'm not an expert in all the benefits of gems but I've loved having mine for the past year or so. Where I keep it in my home changes from time to time but the main spot would be my office. It serves as a good reminder to take a moment to breathe and be mindful of everything I have to be grateful for...which also helps with productivity during the work day!